The Vélodrome - Ride your dreams
A sky full of dreams takes center stage on the 2023 Team Jumbo-Visma Tour de France-jersey.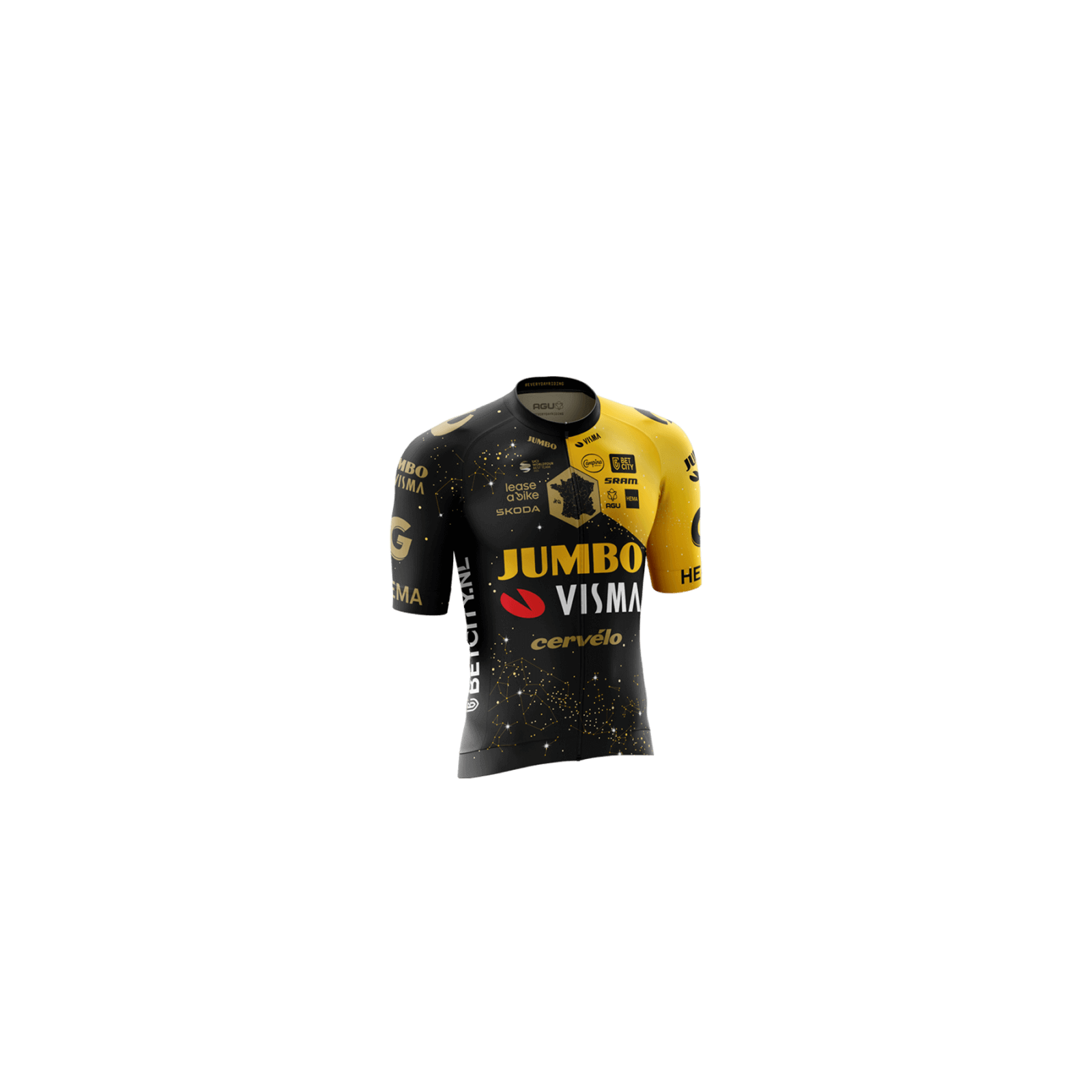 At Team Jumbo-Visma we strongly believe in making dreams come true. We know for a fact that a firm belief in your dreams can inspire big achievements. By wearing this special jersey during the biggest race of the year, Le Tour de France, we want to ignite dreams worldwide.
The story behind this star-spangled design, produced by AGU, is written by the master storytellers of Efteling. A fairytale about a tiny carousel The Vélodrome, where one of the little cyclists breaks loose into a dream that finishes on the Champs-Élysées. A story about belief, dreams and perseverance.
With the purchase of this jersey you're able to inspire people all around you. Designed by Efteling, worn by the winners of the last Tour de France.